Mrs. Michelle's philosophy class debating, "Do our choices make us who we are or do we make our choices based on who we are." Lively debate!

​Grade 9 students: Most of you will receive your school issued Chromebook tomorrow during the first period of the day. If you have your middle school Chromebook (any condition) or a loaner from AHS, please bring it and its charger into school tomorrow to exchange for a new device. Thank you.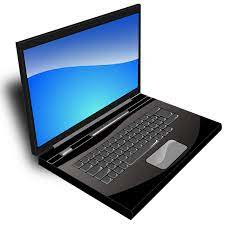 See this image for Monday's 8 period bell schedule (and the schedule for the rest of the week).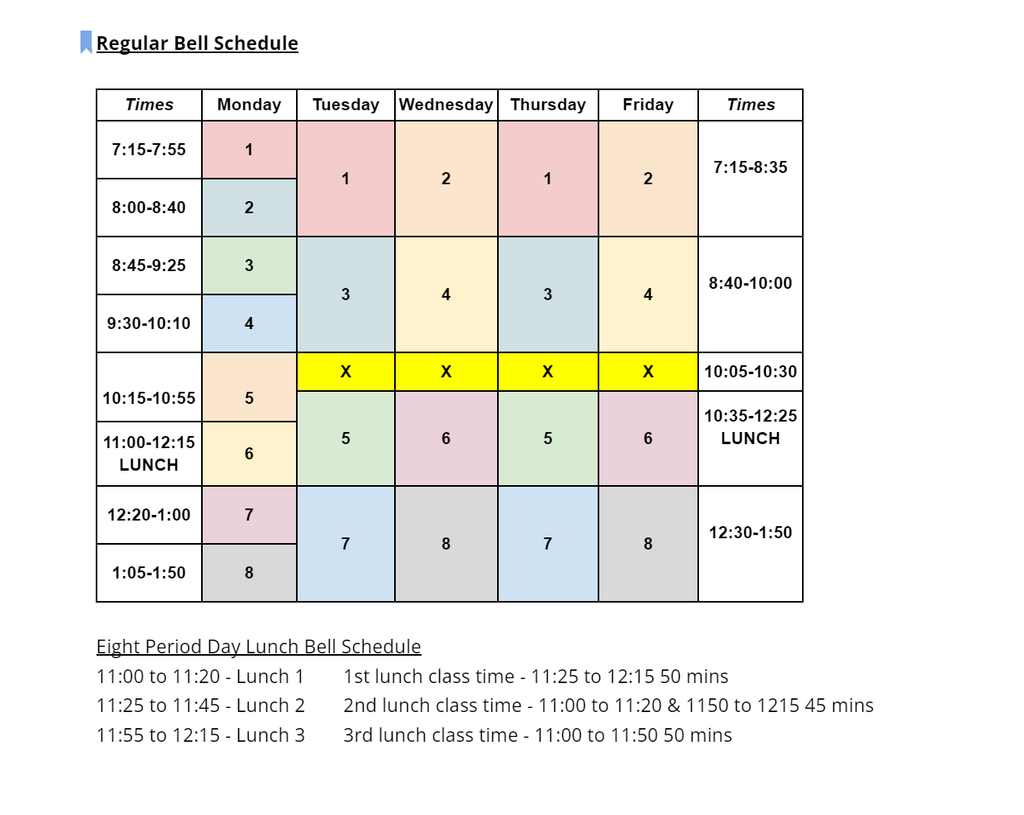 AHS blue is getting it done. Congrats to Varsity Football and Varsity Volleyball for big wins this weekend. Let's Go! #ThisIsAttleboro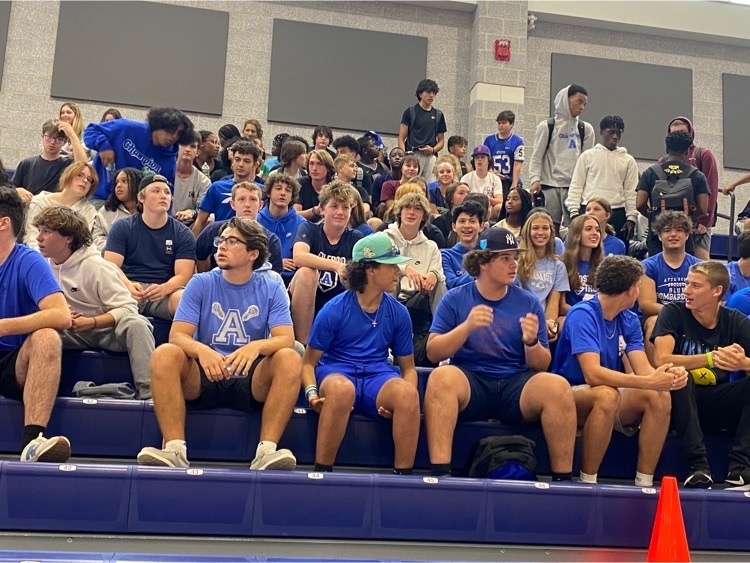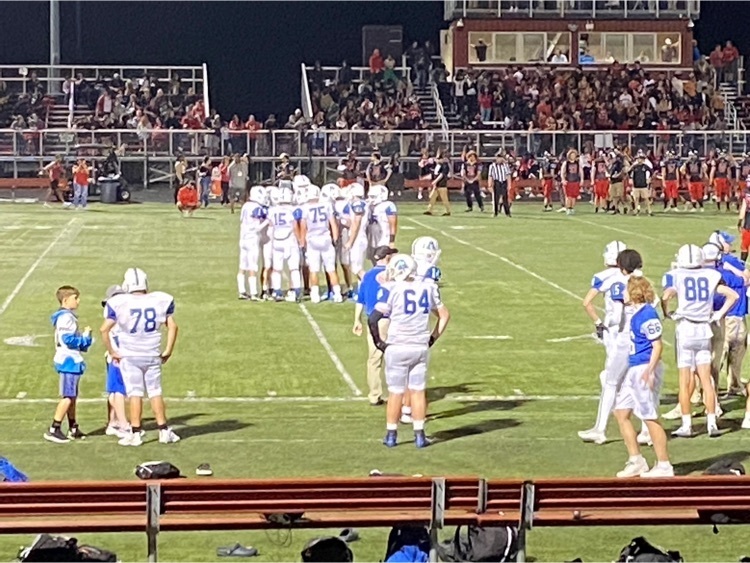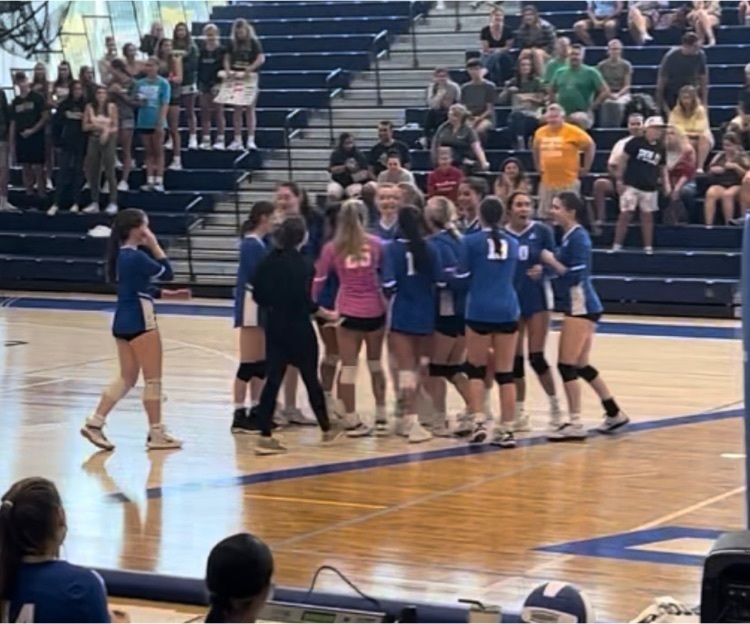 Never Forget

Students exploring the theme of identity #ThisIsAttleboro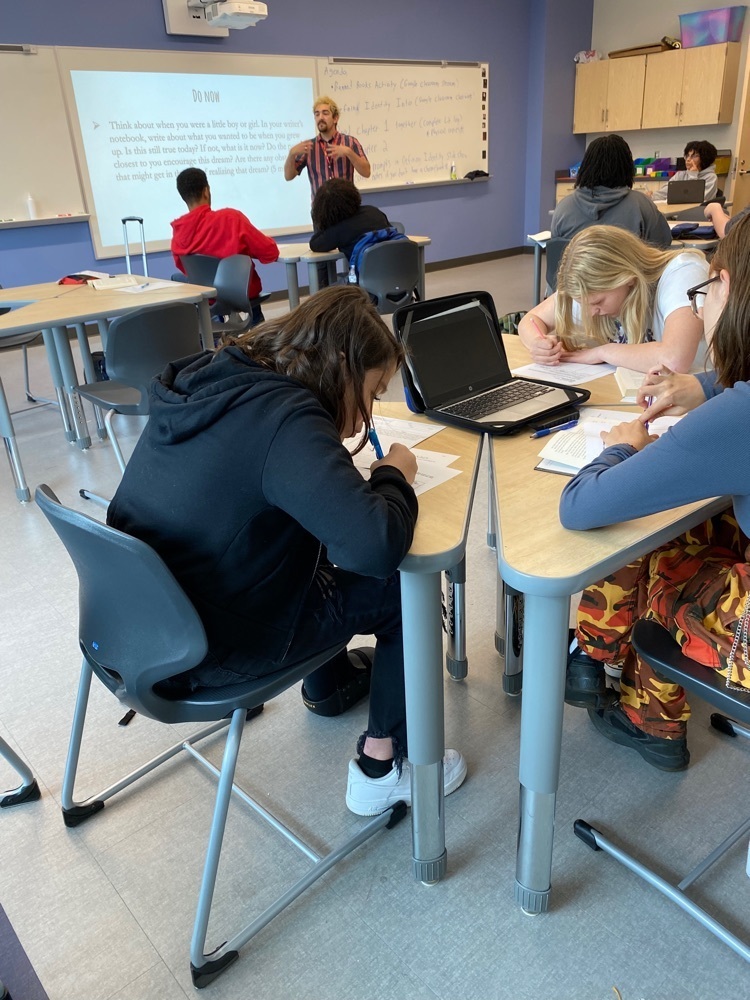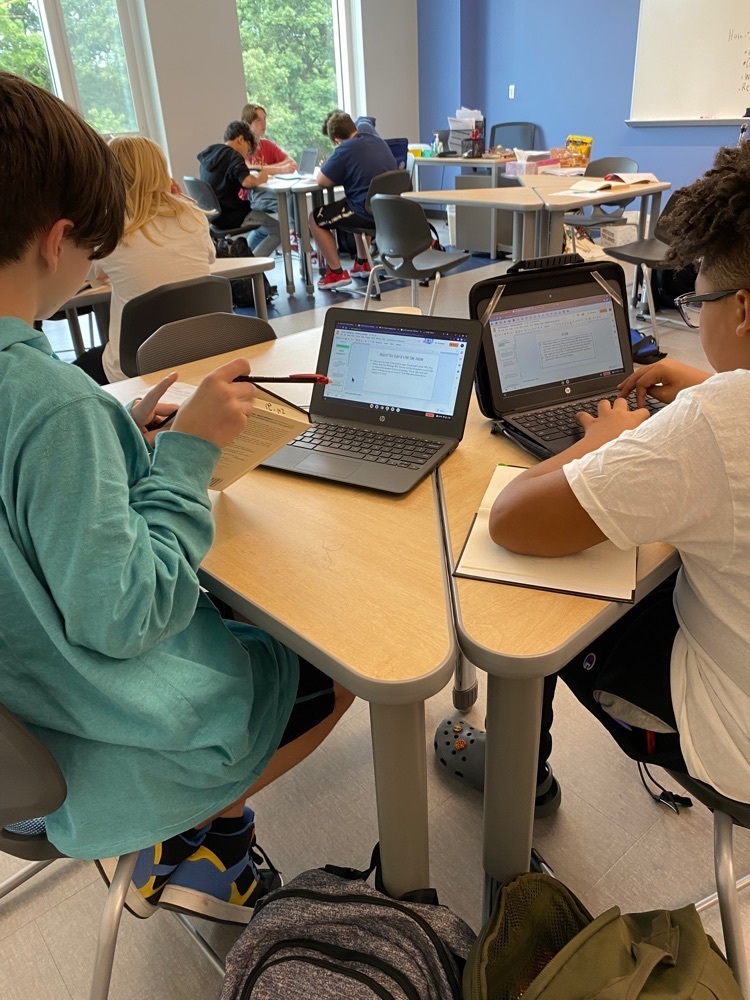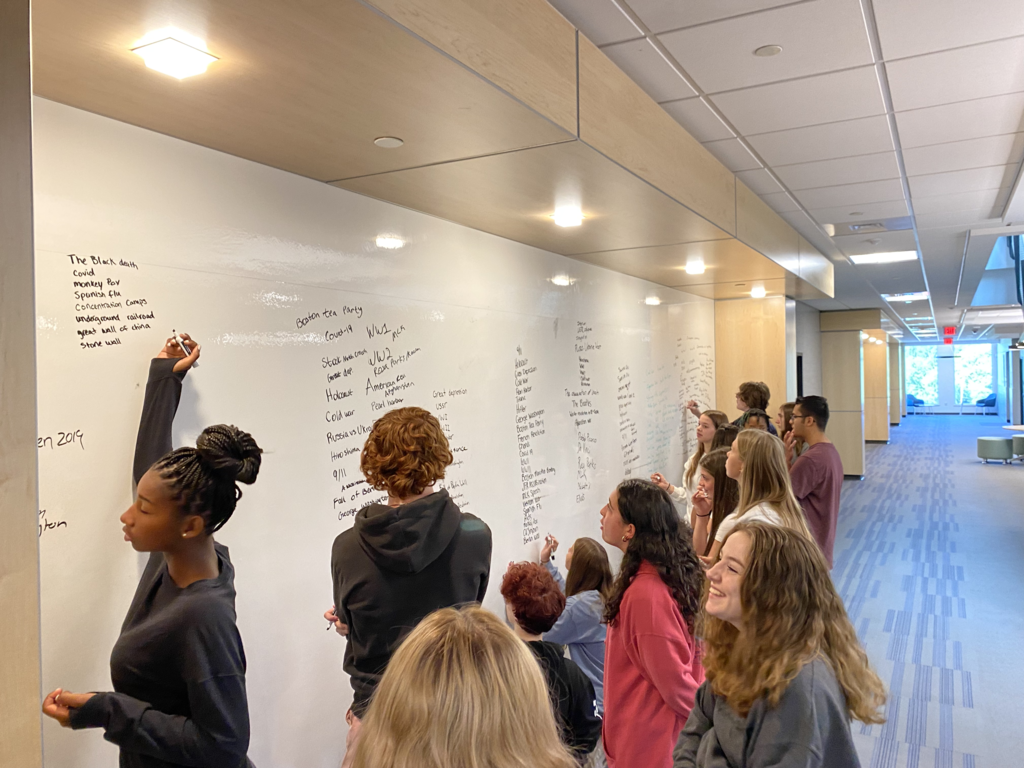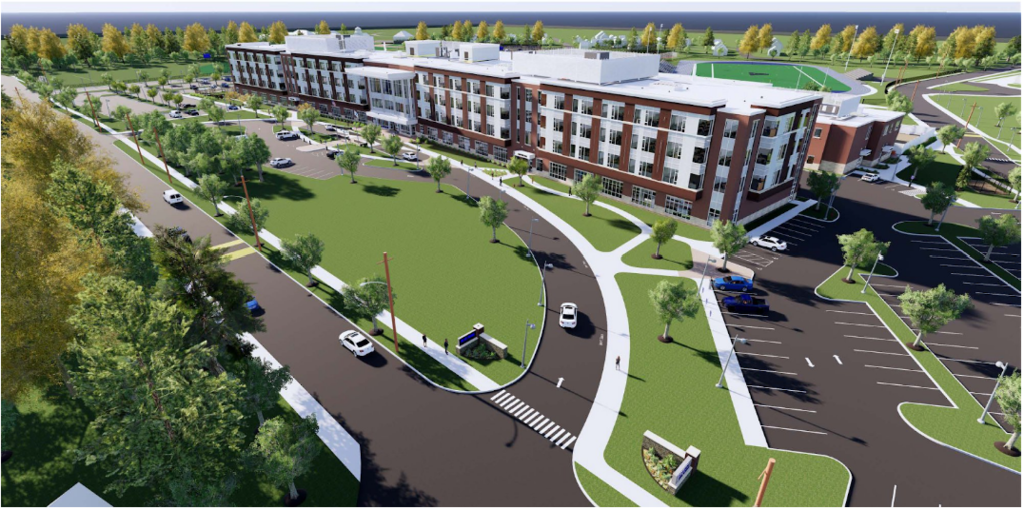 Day 2 lunch at AHS went quite smoothly in this beautiful space!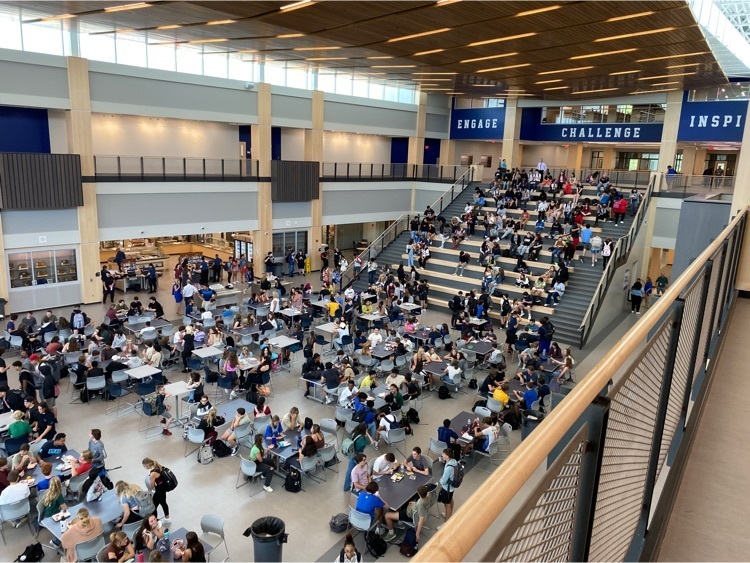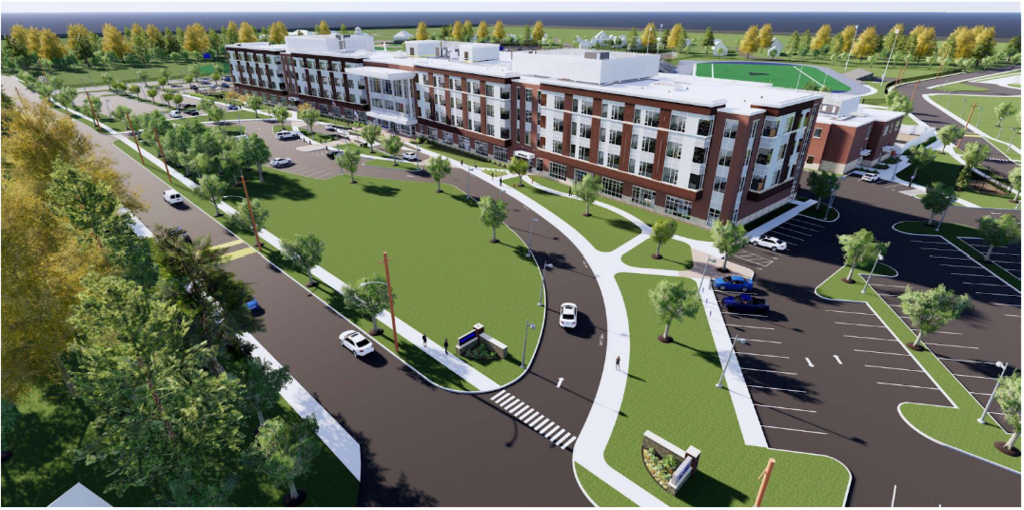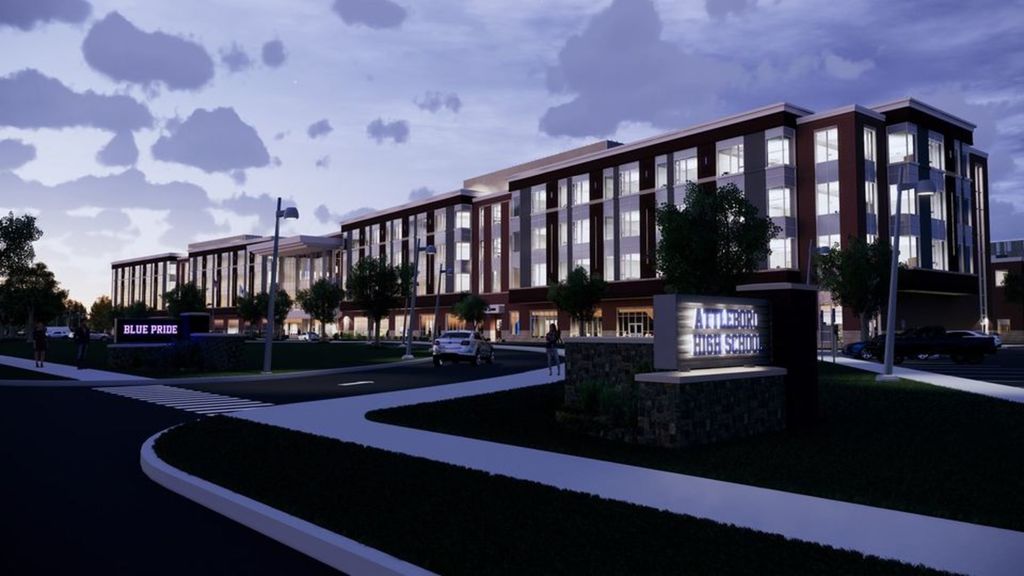 Welcome Center - Now Open!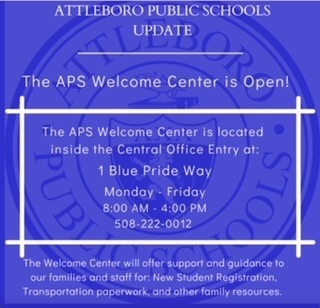 Registration & Transportation Updates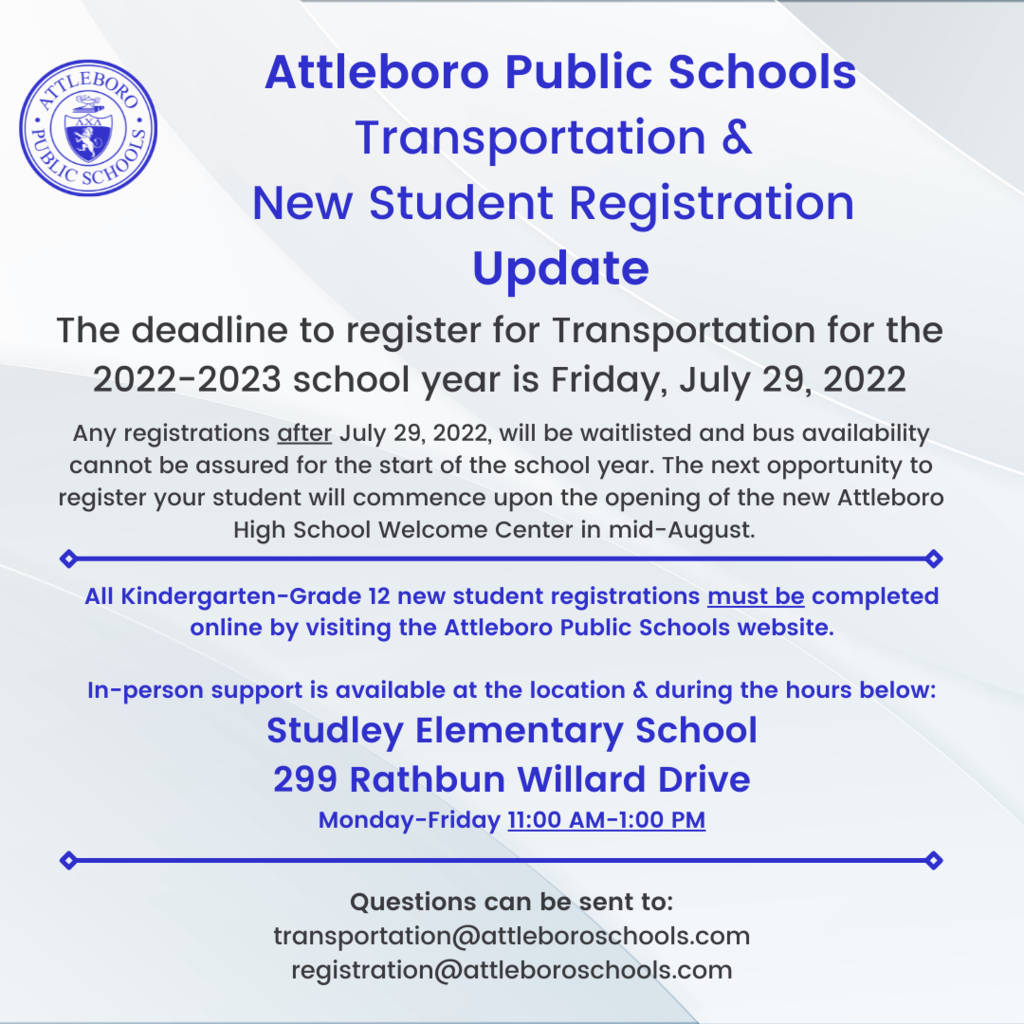 Dear APS Families, Due to ongoing construction, starting Monday, July 18, 2022, APS Transportation and Registration departments will be temporarily relocated. If any APS family needs support with registration, transportation, or work permits, please visit: Studley Elementary School 299 Rathbun Willard Drive Attleboro, MA 02703 Monday-Friday 8:00 AM to 3:00 PM During this time, families are encouraged to complete all registrations and work permits online. Please note that the best way to contact all Central Office departments is email: Registration:
registration@attleboroschools.com
Transportation:
transportation@attleboroschools.com
Work permits:
jvelazquezrivera@attleboroschools.com
Please see below for more information: Online Registration All APS Registrations must be completed online. Visit the link below and click 'online registration' for detailed instructions and more information. Please note that registration must be completed on a laptop or desktop computer.
https://www.attleboroschools.com/page/registration
Work Permits All minors working for an Attleboro business and in need of a work permit should visit the link below to download and complete a work permit. This permit can then be emailed to:
jvelazquezrivera@attleboroschools.com
Download work permit application here:
https://core-docs.s3.amazonaws.com/documents/asset/uploaded_file/3035/APS/2159957/Work_Permit_Application.pdfv
We appreciate your understanding during this time.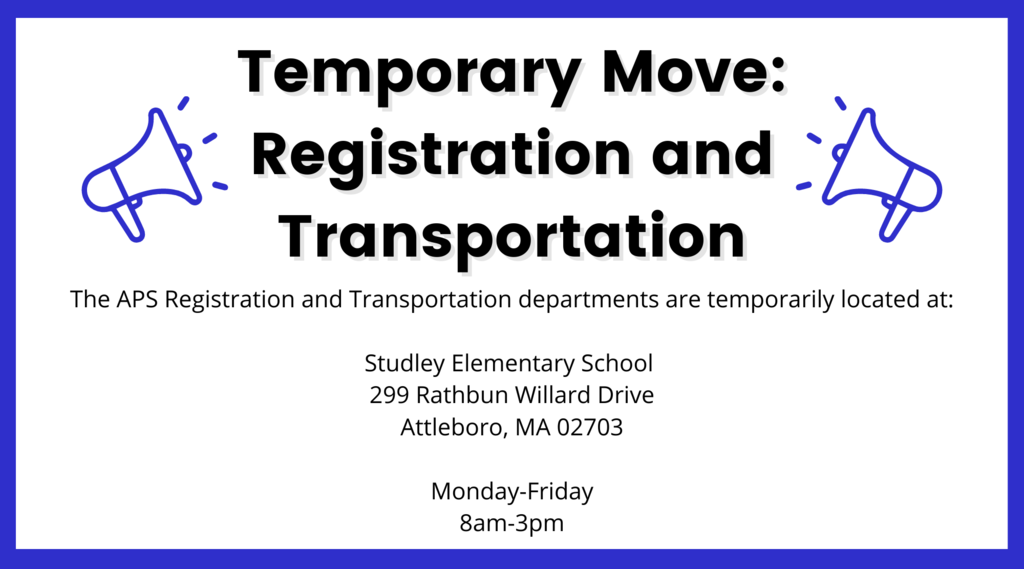 Thank you all for your patience and understanding as Central Office prepares to reopen next week. If you have tried to call or email, please know that our phones and internet will be back online by early next week. We are working to access messages and respond to everyone as soon as possible.